In today's rapidly-evolving world with increasingly complex challenges the relevance of ASEF's work becomes all the more apparent. Our role is to contribute to the continuing need for constructive dialogue and mutual understanding to achieve innovative and sustainable solutions for common global challenges.
On this occassion of our 23rd anniversary, we take stock of our identity, our history, and our work:
Our logo
A logo represents an organisation's identity. The ASEF logo is a pictorial representation of the letters "A" for Asia and "E" for Europe in a multi-coloured strand of a twisted ribbon. The form of the letters also hints at the meeting of 2 continents. The design reflects embracing diversity, bridging peoples, & shaping partnerships – our work over the past 2 decades, and for many more years to come.
Watch this 20-second clip about our logo: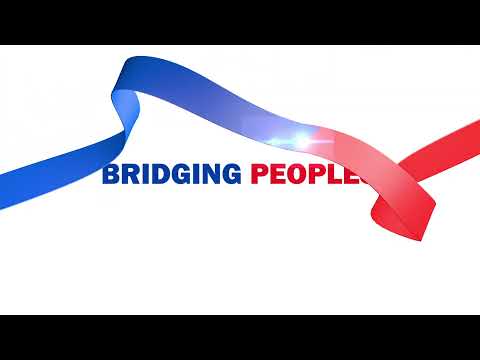 Our History
In March 1996, representatives from the European Commission, the then 15 EU Member States, the then 7 ASEAN countries, plus China, Japan, and Korea, convened in Bangkok, Thailand for the inauguration of the Asia-Europe Meeting (ASEM). Following this historic Summit, ASEM created the Asia-Europe Foundation (ASEF) 1 year later. ASEF was formally established on 15 February 1997 in Singapore, where our office is still based until today. Read more on our history.
Who We Are and What We Do
Our vision is a world in which Asians and Europeans shape the future together – respectfully, fairly, and sustainably.
Our mission is to complement the Asia-Europe Meeting (ASEM) Process through opportunities for Asians and Europeans to exchange ideas and collaborate, to achieve innovative and sustainable solutions for common global challenges. 
We have 6 core values that we strive to live by: Diversity, Respect, Sustainability, Learning, Professionalism and Accountability.
We organise nearly 100 activities annually across Asia and Europe implemented through various projects across 7 thematic areas: Culture, Economy, Education, Governance, Media, Sustainable Development, and Public Health. Our projects contribute not only to the ASEM process but also to the redressing of global issues. Read more about what we do.
For the past 23 years, ASEF has been a unique meeting point for exchanges and cooperation between Asia and Europe. We hope to do so for many more years to come and believe that our continuing work in bringing these 2 continents together in mutual dialogue will ultimately contribute towards the pursuit of common goals.